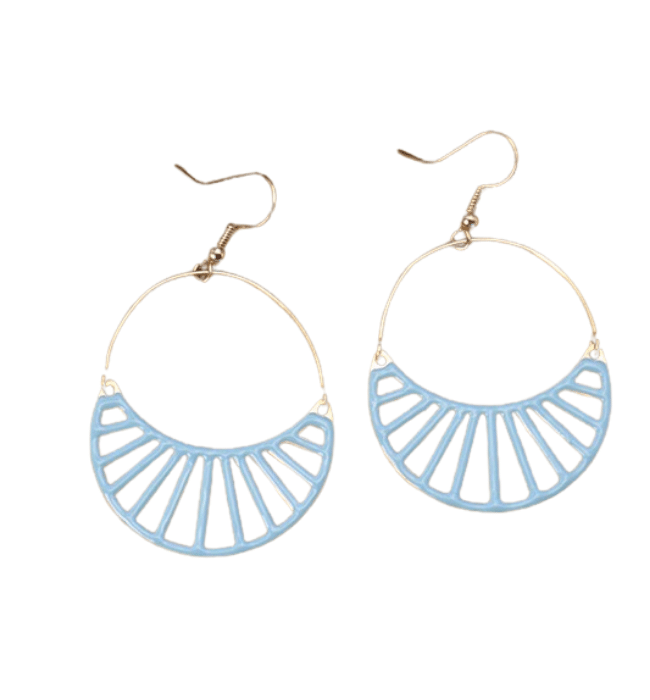 Gold Half-Moon Drop Earrings
These handmade statement gold half-moon drop earrings are quite stunning! Here are some additional details about them:
DIMENSION: The length of each earring is 2.5 inches, and the width is 1.5 inches. This makes them a fairly large statement piece that will definitely draw attention.

EARRING BACK: The earrings have a fish hook style earring back, which is a common and easy-to-use type of earring back.

METAL FINISH: The earrings are finished with a gold plating, which gives them a shiny, metallic appearance.

PRODUCT COMPLIANCE: The earrings are lead and nickel compliant, which means they are safe for most people to wear, especially those with sensitive skin.

ANTI-TARNISH: The earrings have a double e-coating, which helps prevent tarnishing. This means they will maintain their beautiful gold color for longer, and you won't have to clean them as often.
Overall, these earrings are a beautiful and high-quality piece of jewelry that would be perfect for special occasions or everyday wear.