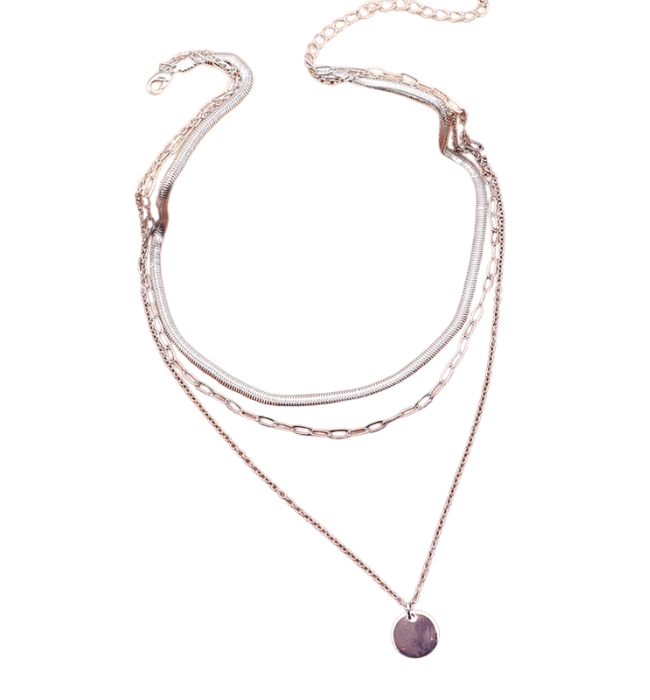 Sonia Silver Layered Necklace
The Triple Layered Necklace is a stylish and trendy piece of jewelry that will add a touch of glamour to any outfit. It features three layers of snake chain in different lengths, measuring 20", 18", and 15" respectively, with a charming size of .50". The necklace also includes a 3" Ball Chain Ext and a Lobster Claw clasp, making it easy to wear and adjust to your desired length.
The metal finish of the necklace is Gold & Silver Plated, giving it a sophisticated and elegant look that will complement any outfit. Additionally, the necklace is Lead & Nickel Compliant, ensuring that it is safe to wear and won't cause any skin irritations or allergic reactions.
To ensure the longevity and durability of the necklace, it comes with an anti-tarnish Double E-coating, which protects the necklace from tarnishing or discoloration over time. This means that you can wear the Triple Layered Necklace confidently and without worrying about its appearance fading over time.
Overall, the Triple Layered Necklace is a stunning and versatile piece of jewelry that will elevate your style and make a statement wherever you go.