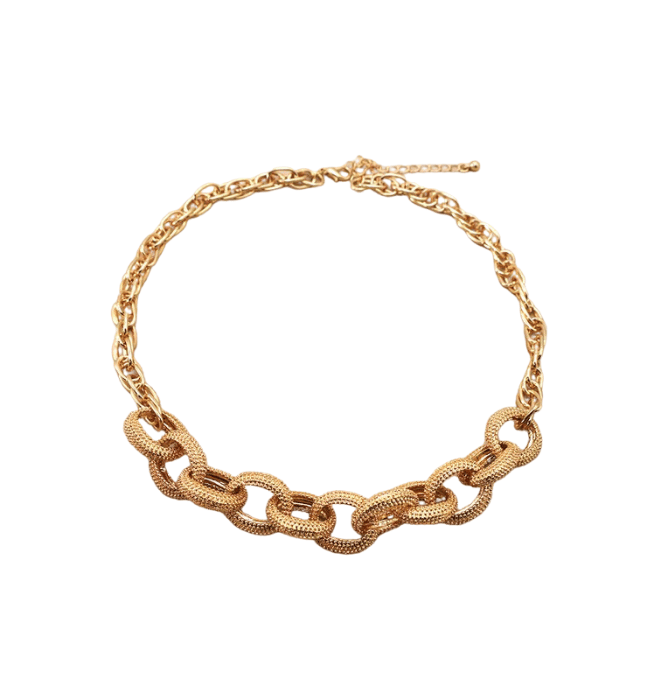 Caviar Link Necklace
Introducing our stunning Caviar Link Chain Necklace - the perfect addition to your jewelry collection! This beautiful, handcrafted necklace features textured gold links that are adorned with delicate caviar beading, giving it a unique and sophisticated look.
At 18 inches in length, the necklace is versatile and can be worn alone as a statement piece or layered with other necklaces for a more dramatic effect. The caviar links have a diameter of .75" and .5", adding a touch of texture and dimension to the necklace.
The necklace also features an adjustable extender chain of 3 inches, allowing for a comfortable fit on any neckline. The lobster claw clasp ensures a secure closure, giving you peace of mind when wearing it.
The metal finish of the necklace is gold plated, adding a luxurious touch to the piece. The product is Lead & Nickel Compliant, making it safe for anyone with sensitive skin to wear.
To ensure the longevity of the necklace, it is double E-coated, providing an anti-tarnish coating that maintains its shine and quality over time.
This Caviar Link Chain Necklace is a timeless and versatile piece that can be dressed up or down, making it perfect for any occasion. It adds a touch of elegance and sophistication to any outfit, and its unique caviar beading makes it stand out from the crowd.
Overall, this necklace is a must-have for anyone who loves classic and sophisticated jewelry that never goes out of style.