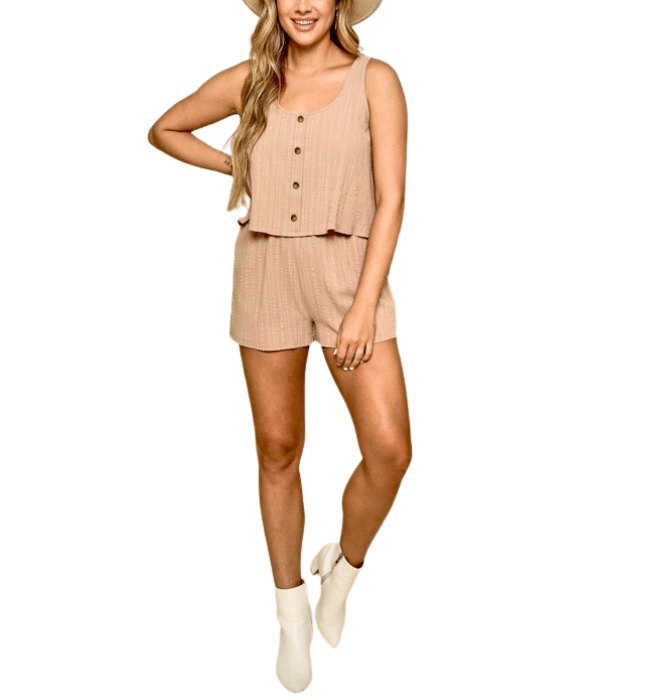 Crystal Layered Romper
Introducing the stunning Natural Khaki Color Layered Romper - a perfect combination of comfort and style that will make you look and feel amazing! The romper is designed with a relaxed fit and a layered silhouette that creates a stylish and sophisticated look.

The romper features a round neckline that flatters your neck and shoulders, and a button-down top that gives it a polished and refined touch. The sleeveless design adds a touch of playfulness to the romper, while the back tie detail adds a unique and fashionable accent.

Crafted from soft and breathable fabric, this romper is perfect for warm summer days. The natural khaki color adds a touch of sophistication and elegance, making it suitable for a wide range of occasions. You can dress it up with a pair of heels for a night out, or dress it down with sneakers for a casual day out.

With its relaxed fit and stylish design, the Natural Khaki Color Layered Romper is perfect for any woman who wants to feel comfortable and confident. So why wait? Add it to your wardrobe today and experience the perfect combination of style and comfort!