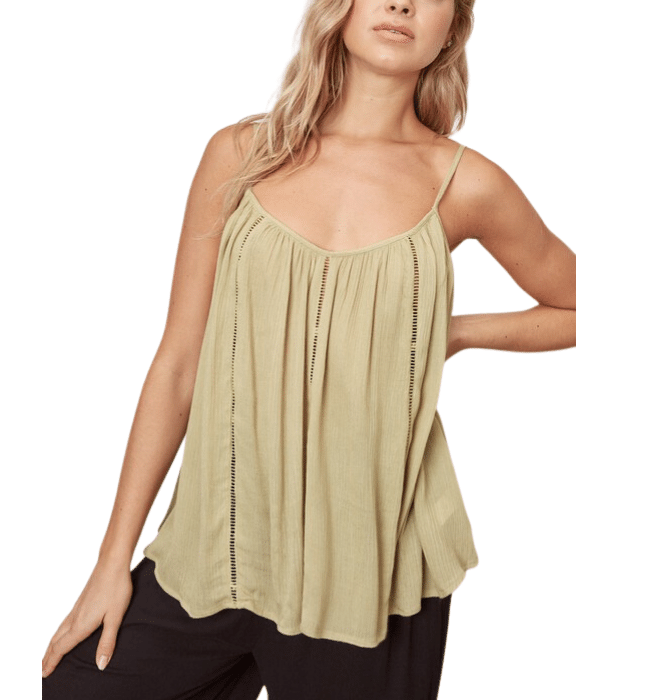 Isadora Flowy Tank
Introducing the Isadora Flowy Tank, the perfect addition to your summer wardrobe! This tank top features adjustable spaghetti straps, allowing you to customize the fit to your liking.

Crafted from premium quality 100% Rayon fabric, this tank top is both lightweight and breathable, ensuring maximum comfort on even the hottest of days. Available in both avocado and black, this tank top is perfect for any occasion.

With its flowy design and simple yet elegant style, this tank top can be dressed up or down to suit any outfit. The adjustable spaghetti straps ensure a comfortable and flattering fit for every body type.

Whether you're heading out for a day at the beach or simply running errands, the Isadora Flowy Tank is a great choice for a chic and stylish look.