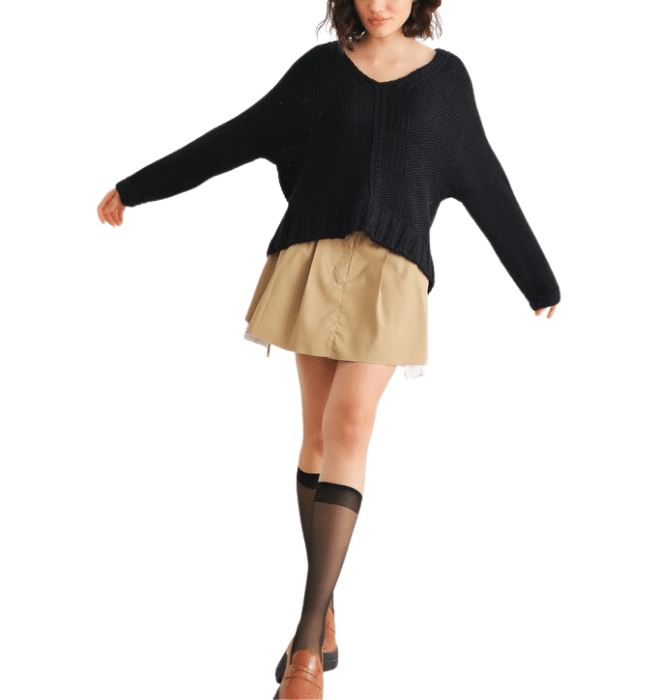 Jude Black Crochet Knit Sweater
Jude Black Crochet Knit Sweater – a must-have addition to your wardrobe. This classic piece is designed to keep you looking chic and feeling cozy all day long.
Crafted from a blend of 95% Polyester, 3% Acrylic, and 2% Spandex, this sweater is not just a fashion statement, but a commitment to comfort. The black, solid color exudes elegance and versatility, making it a timeless choice for any occasion.
The crochet knit material adds a delicate and intricate texture, making this sweater stand out in a crowd. The long sleeves and v-neckline create a flattering silhouette, adding a touch of sophistication to your outfit.
Whether you're dressing up for a special event or going for a relaxed, everyday look, this sweater has you covered. Its semi-stretchy fabric ensures a comfortable fit, allowing you to move with ease while maintaining its shape.
This Jude Black Crochet Knit Sweater is both cute and casual, making it an essential piece for your wardrobe. Stay warm and cozy while radiating style and confidence.
Don't miss out on the opportunity to own a sweater that seamlessly blends fashion, comfort, and warmth. Upgrade your wardrobe with this timeless and versatile piece that's ready to take you from day to night with grace and ease.