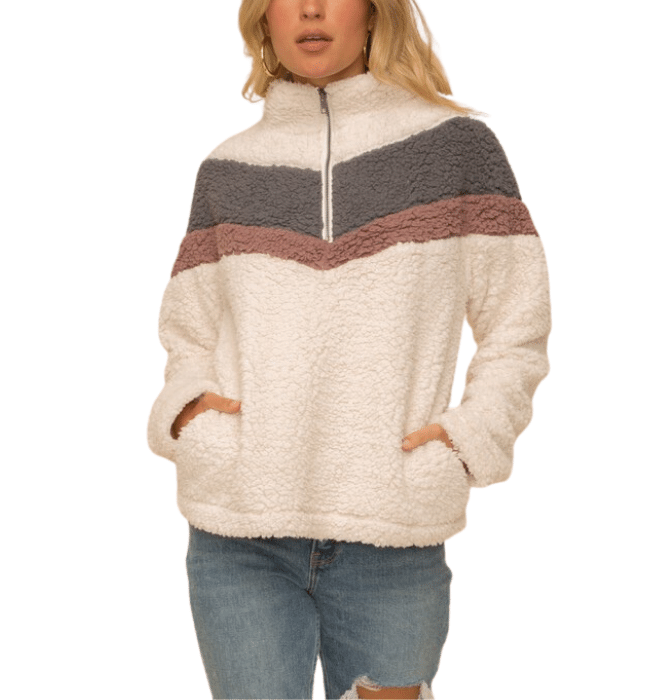 Loren Half Zip Sherpa Pullover
Loren Half Zip Sherpa Pullover – a cozy and stylish addition to your winter wardrobe. This zip-up high neck chevron sherpa jacket pullover effortlessly combines warmth, comfort, and a touch of contemporary flair.
Crafted with care, the Loren Pullover is made from 100% Polyester, ensuring a soft and plush feel that wraps you in luxurious comfort. The zip-up high neck design not only adds a modern twist but also provides extra warmth on chilly days.
Featuring a chic chevron pattern, this sherpa pullover is as stylish as it is snug. The zipper closure allows for easy wear, making it a versatile piece for any outing. Convenient pockets add a practical element, giving you a place to keep your essentials while on the go.
Whether you're running errands, heading to a casual gathering, or simply lounging at home, the Loren Half Zip Sherpa Pullover is your go-to choice for a relaxed yet chic look. Embrace the winter season with confidence, wrapped in the softness of this must-have pullover.