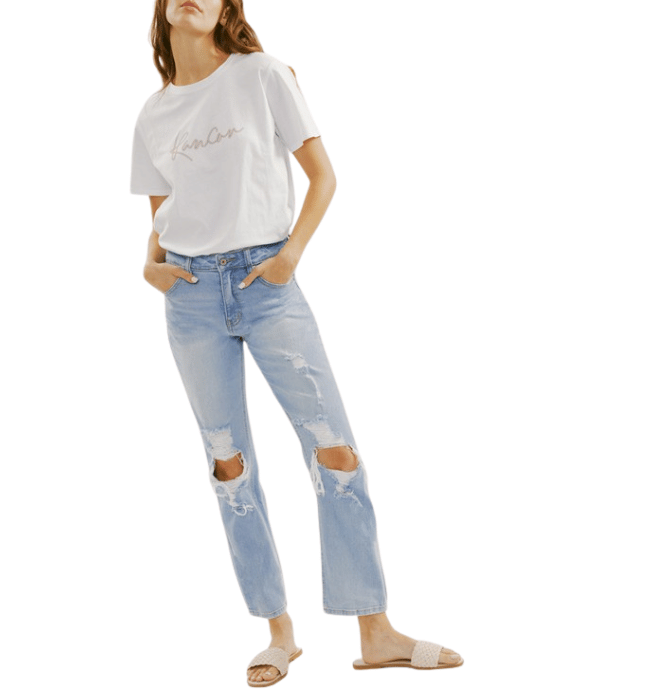 Moira Distressed Straight Leg Jeans
Here's a breakdown of the different features:
High rise: The waistband of the jeans sits higher up on the waist, usually at or above the belly button.
Slim straight: The leg of the jeans is straight from the hip to the ankle, but not loose or baggy.
Stretchiness level #2: This may vary depending on the brand, but generally, it means the jeans have some stretch to them but are not super stretchy.
Regular hem: The bottom of the jeans is finished with a regular hem, meaning it is sewn straight across.
Knee distressed: The knees of the jeans have been intentionally distressed or torn to create a worn-in look.
Rise-10 1/2": The distance from the crotch seam to the top of the waistband is 10 1/2 inches.
Inseam-27": The length of the inseam (the seam on the inside of the leg) is 27 inches.
99% cotton, 1% spandex: These are the materials that the jeans are made of. Cotton is a natural fiber, while spandex is a synthetic fiber that provides stretch.
11.3 oz: This refers to the weight of the denim fabric used to make the jeans. 11.3 oz is a mid-weight denim, which is suitable for year-round wear.