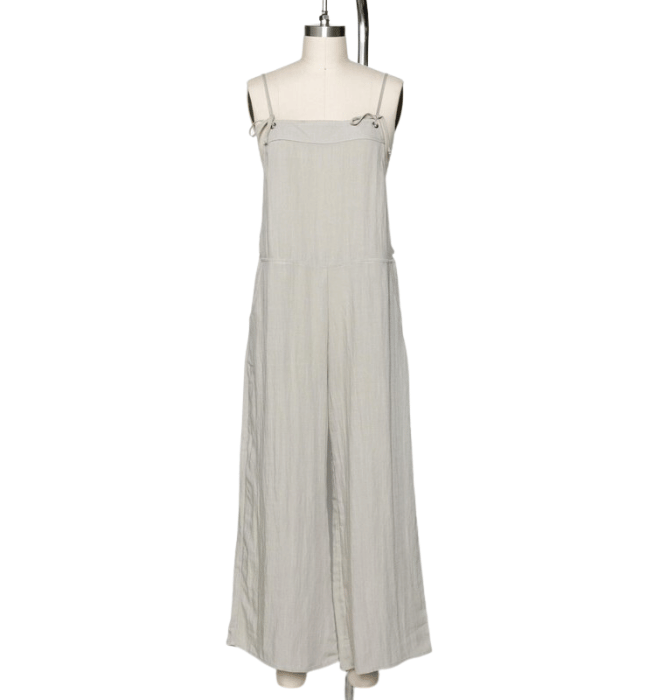 Myla Jumpsuit
A spaghetti strap wide leg jumpsuit with side pockets typically refers to a one-piece garment that has a loose-fitting, wide leg design and features spaghetti straps for the top portion. The inclusion of side pockets adds a practical touch to the jumpsuit, allowing the wearer to store small items such as a phone or keys.
The inseam measurement of 24" refers to the length of the inner seam of the jumpsuit, from the crotch to the hem of the pant leg. This measurement is useful for determining the appropriate length of the jumpsuit for the wearer's height.
Overall, this type of jumpsuit is a comfortable and stylish choice for a variety of occasions, from casual outings to dressier events.
80% Rayon, 20% Nylon
MADE IN USA