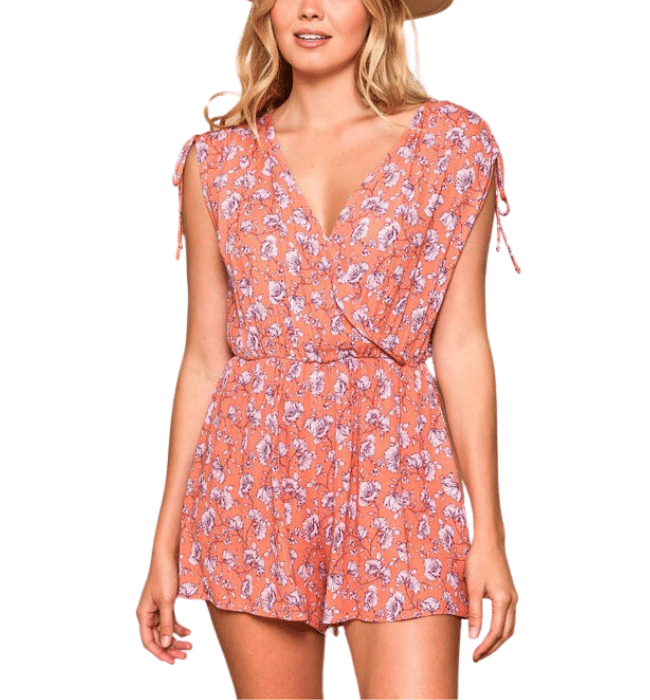 Rhea Surplice Floral Print Romper
The Rhea Floral Print Romper, a stunning piece that will elevate your style game to new heights! This romper features a beautiful surplice neckline that accentuates your curves in all the right places, while the ruched tie shoulder detail adds a touch of elegance to the overall design.

Crafted from premium quality fabric and made in the USA, this romper offers superior comfort and quality. 100% Rayon, lining 100% Polyester. The elastic waist ensures a comfortable and flattering fit, making it a great choice for any body type.

The gorgeous floral print adds a touch of feminine charm to this already stunning piece, making it perfect for a wide range of occasions. Whether you're heading out for a night on the town or simply running errands, this romper is a great choice for a chic and stylish look.

With its unique design and attention to detail, the Rhea Floral Print Romper is sure to turn heads wherever you go.