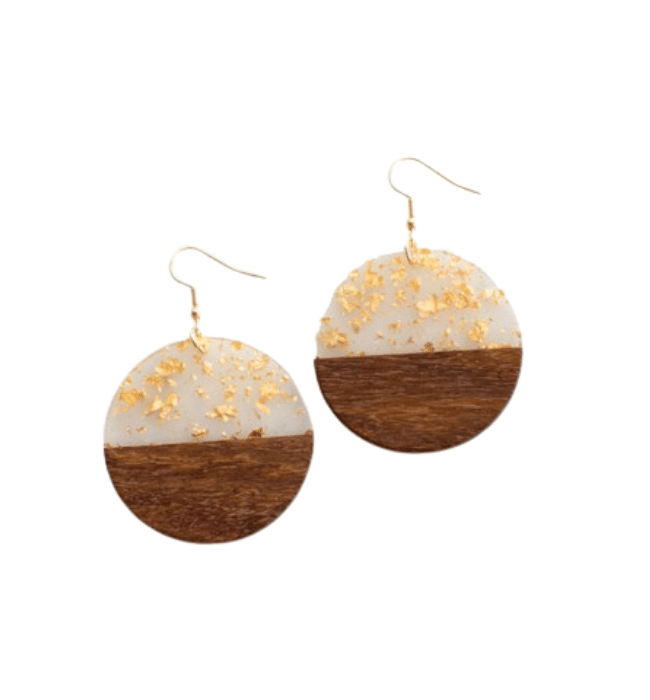 Rosewood Geo Earrings
Rosewood Geo Earrings, a beautiful and unique addition to your jewelry collection. These earrings feature a combination of natural rosewood and matte resin with gold fleck detail that adds a touch of glamour and sophistication to your outfit.

Crafted with hypoallergenic gold wires, these earrings are perfect for sensitive ears. They come in two different shapes and sizes to choose from, including circle and bar. The circle measures 1.75" x 1.75" and the bar measures 25"x2.25".

Please note that rosewood is a natural material, and shade variations between packs of earrings are normal and part of the wood's character. This means that each pair of earrings is unique and one-of-a-kind.

These Gold Fleck Resin Wood Earrings are perfect for any occasion, whether you're dressing up for a special event or adding a touch of elegance to your everyday look. Don't wait any longer to add these beautiful earrings to your collection and elevate your style!