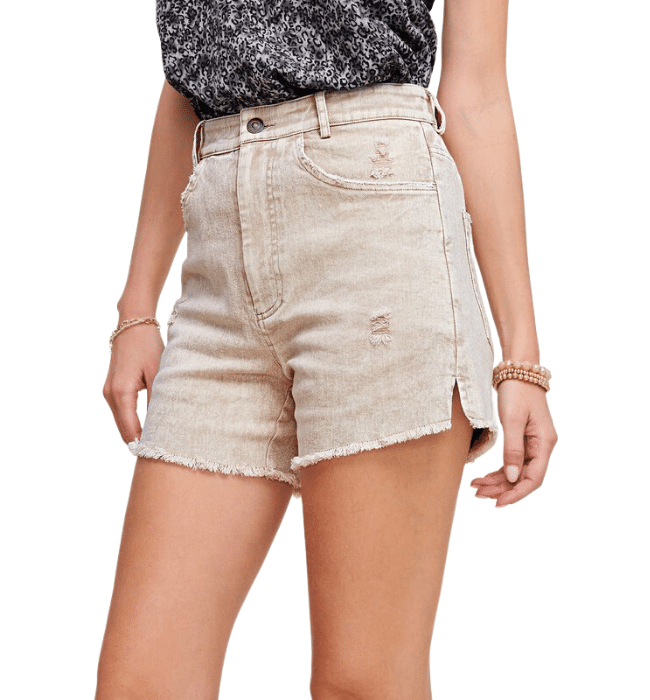 Sandy Washed Denim Shorts
Stay cool and stylish this season with our Sandy Washed Denim Shorts! These casual denim shorts are perfect for a day out with friends or a relaxing afternoon at home. The washed-style gives them a relaxed and effortless vibe that pairs perfectly with any kind of top.

Featuring pockets for convenience and slit detailing on the sides, these shorts are both practical and stylish. Made from a comfortable blend of 97% cotton and 3% spandex, these shorts are lightweight and breathable, making them perfect for warm weather.

Please note that the actual color of the shorts may vary slightly due to product finishes over time and other factors. With an easy-to-wear design and versatile style, these shorts are a must-have addition to your summer wardrobe.

Whether you're dressing up or dressing down, our Sandy Washed Denim Shorts are sure to become your go-to choice for any casual occasion. So why wait? Add them to your cart now and start enjoying effortless style and comfort today!