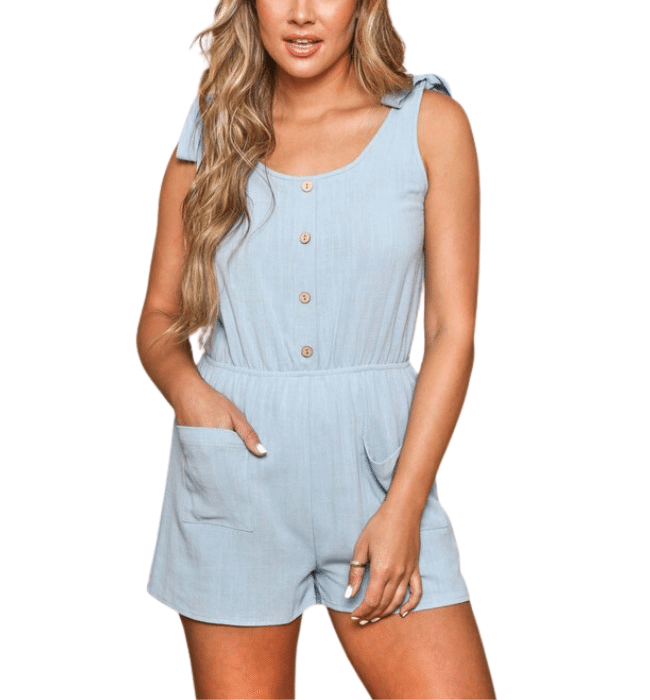 Thalia Seafoam Button Down Romper
Introducing the Thalia Seafoam Button Down Romper - a perfect blend of comfort and style! Crafted from premium quality fabric, this romper is designed to keep you looking chic and feeling relaxed all day long. 80% Rayon, 20% Linen, lining 100% Polyester. 

Featuring a round neck and sleeveless shoulder tie, this romper is ideal for warm, sunny days. The elastic waist ensures a comfortable and flattering fit, while the front pockets add a touch of practicality to this already perfect piece.

The button-down closure adds a touch of elegance, making it perfect for dressy occasions, while the relaxed fit and easy-to-wear design make it a great choice for casual outings. The gorgeous beachside color adds a pop of personality and unique style to this romper, making it a must-have addition to your wardrobe.

Whether you're running errands or going out with friends, the Thalia Seafoam Button Down Romper is the perfect choice for a fashionable and comfortable look. So, why wait? Add this romper to your collection today and experience the ultimate in style and comfort!