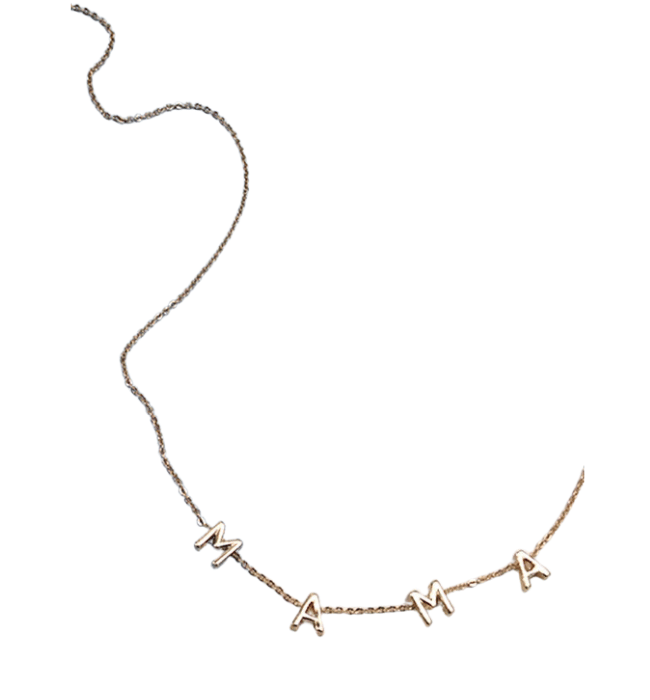 The Mama Necklace
Introducing the Mama Necklace, the perfect accessory to express your affection for someone special. This beautiful piece is part of our most-wanted collection of necklaces and is sure to become your new favorite.
The Mama Necklace features a highly polished design that exudes elegance and sophistication. The pendant is inscribed with the word "love," which adds an extra meaningful touch to this already stunning necklace.
The necklace has a total length of 14" and comes with a 3" extender, ensuring a perfect fit for all neck sizes. The pendant has a size of .25", making it a subtle yet eye-catching piece of jewelry that can be worn alone or layered with other necklaces for a more dramatic look.
Crafted from high-quality materials, this necklace is built to last. The Mama Necklace is a perfect gift for your loved ones, or even for yourself, as a reminder of the importance of love in your life. The simple yet stylish design makes it perfect for any occasion, whether it's a formal event or a casual day out.
Overall, the Mama Necklace is a beautiful piece of jewelry that combines elegance and meaning, making it the perfect addition to any jewelry collection.