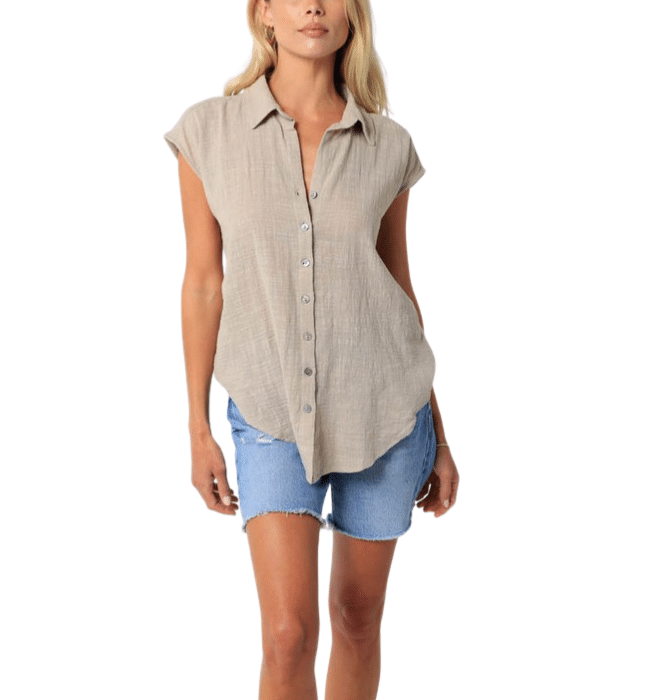 Trish Button Front Top
Introducing our Gauze Button Up Shirt, the perfect addition to your wardrobe for a casual yet stylish look! Made from high-quality woven fabric, this shirt features a collared neck and a relaxed fit, ensuring both comfort and style.

The shirt's gauze material is light and breathable, making it ideal for warmer weather. Plus, the relaxed fit allows for easy movement and a laid-back look. The stylish button-up design adds a touch of sophistication, making it perfect for both casual and dressy occasions. This top is made of 100% Cotton.

Don't miss out on this must-have wardrobe essential. Order now and enjoy the comfort and style of our Gauze Button Up Shirt!