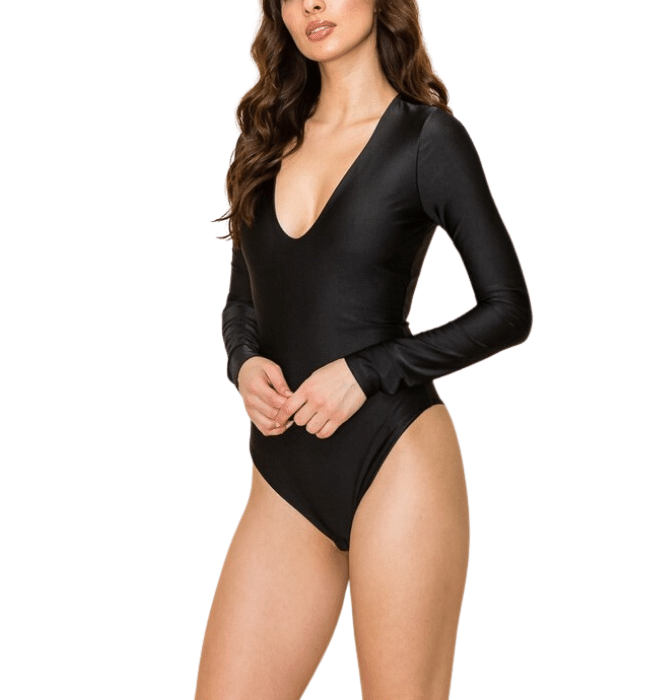 Nyella Long Sleeve Bodysuit
The Nyella Long Sleeve Bodysuit, your new go-to for a sleek and flattering look that's perfect for any occasion.
This bodysuit is all about enhancing your silhouette and offering unbeatable comfort. Crafted with an ultra-flattering satin stretch fabric, it not only feels luxurious but also molds to your body for a slimming effect. The doubled self-fabric lining provides additional support, ensuring a seamless and polished appearance.
The deep V-neck design adds a touch of elegance to your outfit, making it perfect for a night out or a special event. The Nyella bodysuit is made to impress, and its snap button closure ensures that it stays in place no matter what you're doing.
With a composition of 82% poly and 18% spandex, this bodysuit offers the perfect balance of softness and elasticity. It's proudly made in the USA, guaranteeing quality and craftsmanship you can trust.
Whether you're pairing it with a high-waisted skirt, dress pants, or your favorite denim, the Nyella Long Sleeve Bodysuit is the versatile and timeless piece you've been searching for. Its combination of style and comfort will quickly make it a staple in your wardrobe.
Experience the magic of this ultra-flattering, slimming bodysuit that's as luxurious as it is stylish. Make it yours today and redefine your fashion game with confidence. Order now and embrace the sophistication of the Nyella Long Sleeve Bodysuit.