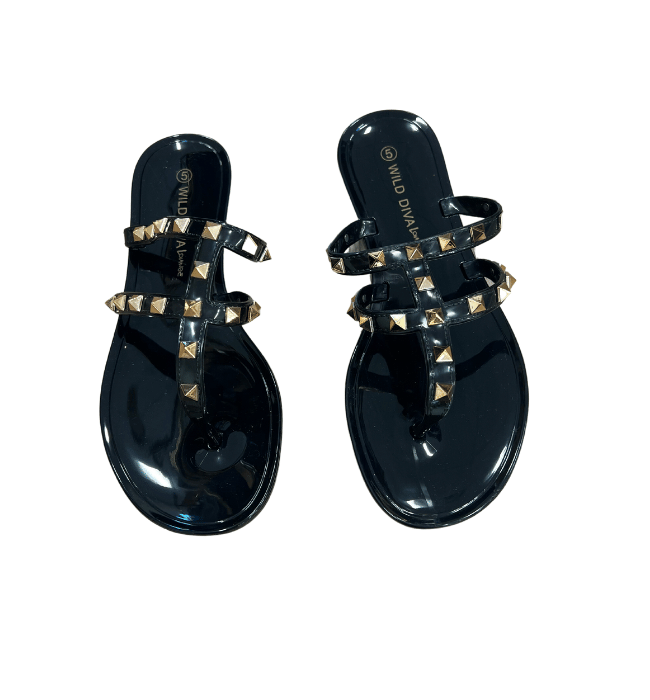 Jelly Studded Sandals
Introducing our stunning  the perfect combination of comfort and style! These shoes are designed to keep your feet cool and comfortable, while also adding a touch of sophistication to any outfit.
Crafted from high-quality jelly material, these sandals are durable and easy to clean. The slip-on design makes them convenient to wear, while the soft and flexible sole ensures a comfortable fit for all-day wear.
These sandals are adorned with beautiful gold studs, adding a touch of elegance to their overall design. The studs are securely attached, so you can enjoy your shoes without worrying about them falling off.
Available in true-to-size measurements, these sandals will fit your feet perfectly, giving you the confidence to strut your stuff in style. Whether you're heading to the beach or simply running errands, these jelly slip-on sandals are the perfect choice for any occasion.
Upgrade your shoe collection with these Jelly Studded Sandals with Gold Studs and experience the ultimate combination of comfort and style.