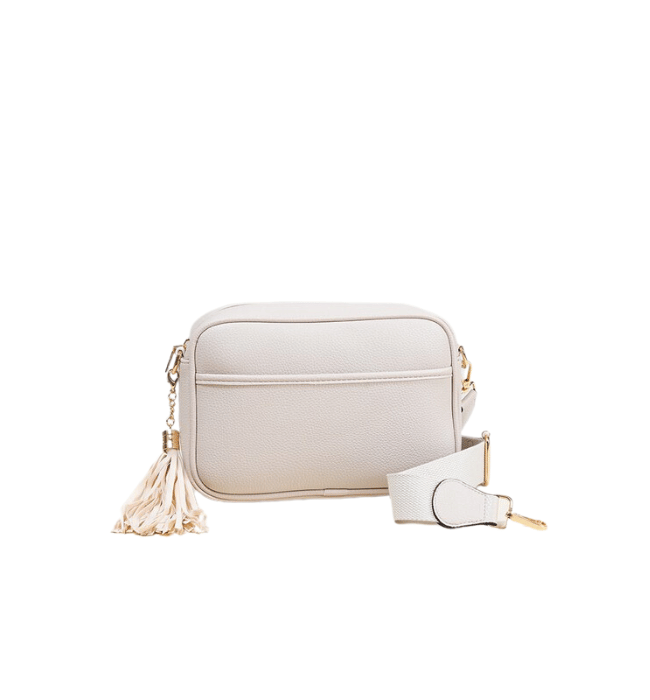 Dorit Crossbody
Introducing our stylish and versatile Faux Leather Crossbody Bag, the perfect accessory for any fashion-forward individual on the go. This bag is crafted with the utmost attention to detail and quality, ensuring that it is both durable and fashionable.
Measuring at 9.25" X 2" X 6.75", this crossbody bag is the ideal size for carrying all your essentials, without being too bulky or heavy. It features a stylish tassel that adds a touch of flair and personality to your outfit.
The bag also comes with a detachable and adjustable strap, allowing you to wear it as a crossbody or shoulder bag, or remove the strap altogether to carry it as a clutch. The zipper closure ensures that your belongings stay safe and secure while you're out and about.
Inside the bag, you'll find one convenient zipper pocket, perfect for storing smaller items like keys, phone, or wallet. The faux leather material is both stylish and animal-friendly, making this bag a great option for those who prefer to avoid animal products.
This Faux Leather Crossbody Bag is perfect for a wide range of occasions, from running errands to a night out with friends. Its sleek and modern design is sure to complement any outfit, and its high-quality construction ensures that it will be a staple in your wardrobe for years to come.
In conclusion, our Faux Leather Crossbody Bag is the perfect combination of fashion and function. Its versatile design, durable construction, and convenient pockets make it a must-have accessory for anyone who wants to stay stylish and organized while on the go. Order yours today and experience the convenience and style of this amazing bag!