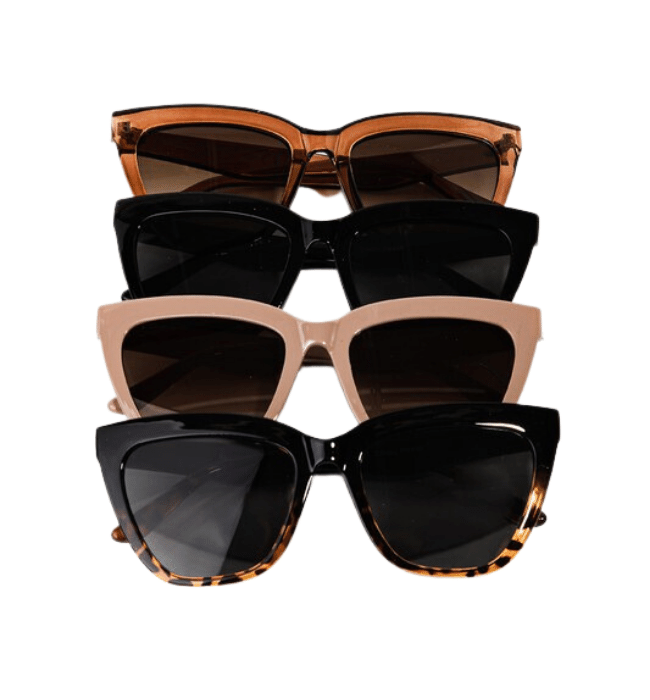 Audra Cat Eye Sunnies
Introducing our stylish and functional Acetate Frame Sunglasses! These sunglasses feature a high-quality acetate frame that is both durable and lightweight, making them comfortable to wear all day long.
Designed to block 100% of harmful UV rays, these sunglasses provide the perfect combination of style and function. Whether you're out for a drive or lounging by the pool, these sunglasses will keep your eyes protected and looking great.
The classic design of these sunglasses makes them a versatile accessory that can be paired with any outfit. The sleek and modern frame is both stylish and timeless, ensuring that these sunglasses will never go out of fashion.
Made with high-quality materials, these sunglasses are built to last. They're perfect for anyone who wants to add a touch of style to their outfit while also protecting their eyes from the sun's harmful rays.
Don't settle for less when it comes to protecting your eyes from the sun. Get a pair of our Acetate Frame Sunglasses today and enjoy the perfect blend of style and function!