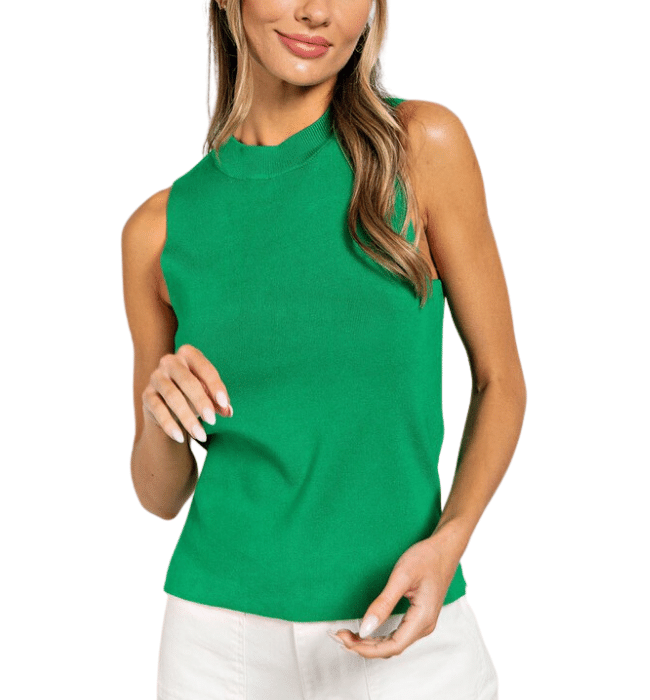 Ellie Mock Neck Tank
Introducing our Mock Neck Knit Tank Top, a classy and fitted piece made with a luxurious knit fabric.
This tank top features a mock neck, adding a touch of sophistication to the design. The fitted silhouette provides a flattering and stylish look that complements various outfits.
Crafted from a blend of high-quality materials, this tank top is made with 54% polyester, 20% acrylic, 20% nylon, and 6% wool. The combination of these fabrics ensures a comfortable and soft feel against your skin while also offering durability and warmth.
The model showcased in the product images is 5'8" tall, providing you with a reference for the fit and length of the tank top. She is wearing a size small.
The mock neck knit tank top is a versatile piece that can be styled in different ways. Pair it with high-waisted jeans or a skirt for a chic and sophisticated look. Layer it under a blazer or cardigan for added warmth and a polished ensemble.
Experience the comfort and style of our Mock Neck Knit Tank Top. Embrace its fitted silhouette and enjoy the versatility it offers for various occasions.