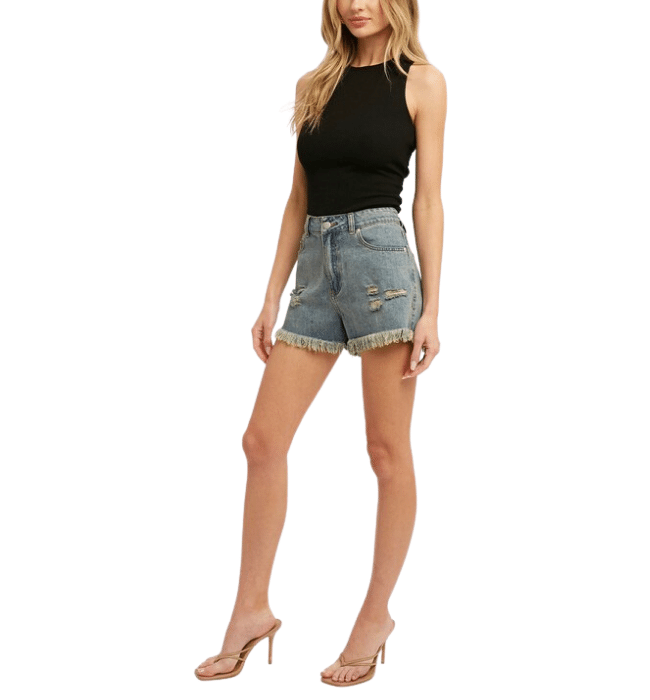 Kamilah Open Back Top
Introducing our Ribbed Open Back Self Tie Crop Top, a trendy and stylish piece that combines comfort and contemporary fashion. This crop top is designed to elevate your outfit with its unique ribbed knit texture and eye-catching open back detail.
Crafted with meticulous attention to detail, this crop top features a round neckline that flatters your collarbones and adds a touch of sophistication. The crossed strap and self-tie back create an alluring open back design, allowing you to showcase a hint of skin while adding an element of intrigue to your look.
Made from a high-quality blend of 59.8% polyester, 32.2% rayon, and 8% spandex, this crop top offers a perfect balance of comfort and durability. The ribbed knit fabric provides a structured and stretchy feel, ensuring a relaxed and comfortable fit. It molds to your body's contours while retaining its shape, allowing you to move with ease and confidence.
With its sleeveless design, this crop top is perfect for warm weather or layering with your favorite jackets or cardigans. The relaxed fit adds to the top's casual and effortless appeal, making it suitable for various occasions, from casual outings to summer parties.
Our model, standing at 5'9", is wearing a size Small, showcasing the versatility and flattering fit of this crop top. It is available in different sizes to cater to a range of body types, ensuring a comfortable and confident wear for everyone.
Embrace the fashion-forward style of our Ribbed Open Back Self Tie Crop Top and make a statement wherever you go. Whether paired with high-waisted jeans, skirts, or shorts, this crop top effortlessly adds a trendy and chic touch to any ensemble. Experience the perfect blend of comfort, style, and contemporary flair with this must-have piece in your wardrobe.