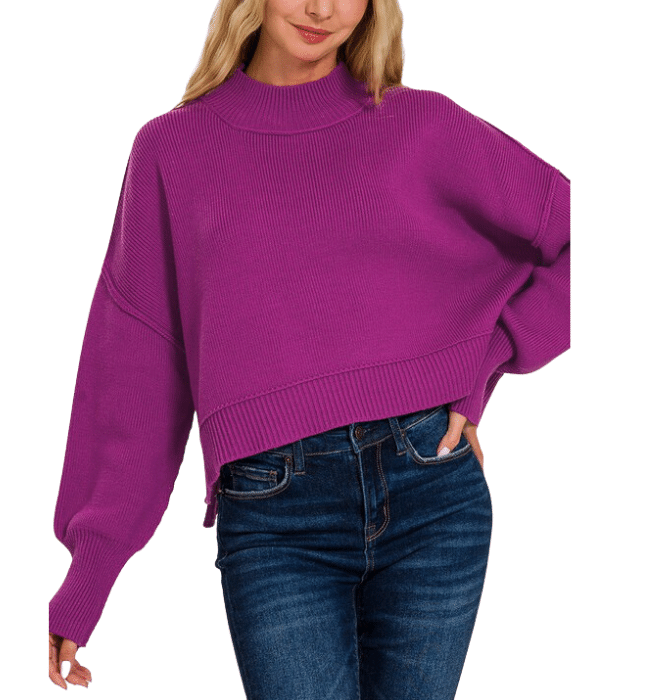 Placid Oversized Cropped Sweater
Placid Oversized Cropped Sweater – your new wardrobe essential, thoughtfully designed for comfort and style.
This side slit oversized cropped sweater is the epitome of versatility. Crafted with meticulous attention to detail, it combines fashion and comfort seamlessly. The crew neck design is a timeless classic, offering both a flattering silhouette and an element of coziness.
What sets this sweater apart is its top-notch quality. It's a statement piece, constructed with the utmost care and precision. Its low gauge, heavyweight fabric ensures both warmth and durability, making it the perfect choice for colder days.
Made from a blend of 56% cotton, 38% acrylic, and 6% nylon, this sweater offers a luxurious feel against your skin while ensuring it stands the test of time. The result is a cozy and stylish piece that you'll reach for again and again.
The Placid Oversized Cropped Sweater is designed to transition effortlessly from casual days to more sophisticated events. Pair it with high-waisted jeans for a chic off-duty look or combine it with a skirt and boots for a more polished ensemble.
Rediscover the joy of staying warm and stylish with this sweater that combines fashion and comfort seamlessly. Add the Placid Oversized Cropped Sweater to your cart today and redefine your fashion game with confidence. Don't miss out on this versatile and timeless wardrobe essential.